Central and comfortable area
Intimate and welcoming spaces
Central and comfortable area
Intimate and welcoming spaces
ComfortZone is situated just a few steps from the centre of Codroipo, at the first and at the second floor, serviced by a lift, of a renovated building.
Precious rooms and apartments in Codroipo
ComfortZone in Codroipo is rooms and apartments for business men, for those who want intimacy and privacy. Reserved entrance just a few steps from the centre, it offers the pleasure of living relaxed such as in your own home near a square with centuries-old trees.
ComfortZone is rooms in Codroipo with high standards: refined and studied in detail décor, Wi-Fi and air-conditioned, sat TV, minibar. An ideal place to come back and relax for those traveling for business or for pleasure.
ComfortZone is apartments for short or long term rent in Codroipo. They are true dwellings that maintain the same high standards of the rooms. In addition they have an exquisite living room and a kitchen complete with dishes and pots, induction cooktop, microwave, fridge and freezer.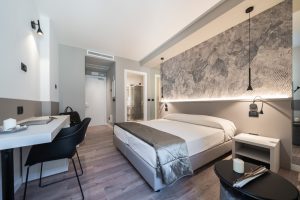 Rooms
Double rooms, or with two single beds, and bathroom with shower. There is one room for disabled guests and another one for three guests. A kitchenette is available in the breakfast room.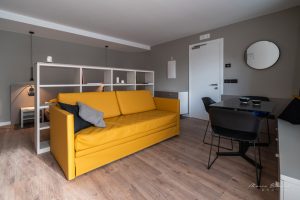 Apartment for two
At the second floor, serviced by a lift, an apartment of about 35 m2 consisting of a double room or with two single beds, bathroom, living room with kitchenette.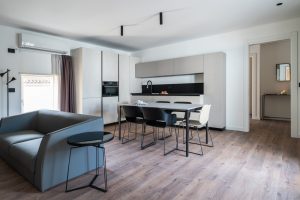 Apartment for four
Two apartments of 60 m2: large living room with kitchen, double room with wardrobe, twin room, bathroom. An apartment of 70 m2 with second bathroom and laundry.
Follow us on social media: